6th June 2022
During May, I spent a week working with Operation Nightingale and Breaking Ground Heritage documenting an archaeological excavation in Aldbourne, Wiltshire. This was our second dig at the site, the first being back in 2019. The aim of the project is to discover the camp where Easy Company, the legendary 'Band Of Brothers' from the 2nd Batt, 506th Parachute Infantry Regiment, 101st Airborne Division, were based prior to D-Day and Operation Market Garden in 1944. Our findings were astonishing, and exceeded all of our expectations. Click the image below to see the photos.
28th December 2021
ABANDONED TALGARTH ASYLUM
We spent Christmas in a little village in South Wales, between the Brecon Beacons and the Black Mountains. Just up the road from our cottage is a late-Victorian Mental Asylum that has been abandoned since 1997 and left to rot. Construction began in 1900, and it was opened in 1903 under the auspicious name of ''The Brecon and Radnor Lunatic Asylum", catering for the needs of 352 patients.

 

The Victorian notion was that the 'mentally insane' should be kept out of sight and out of mind and away from the general public as to not corrupt society. Rural locations were perfect for this idea, along with a belief that the fresh country air was good for health. Followin

g

 WW1, the population of patients grew rapidly due to the mental  trauma that soldiers suffered when returning home from the War. Private John Lewis (6th Bn Welsh Regt) died on October 20, 1915, while being cared for at a military wing of the hospital and was buried behind the hospital church with a Commonwealth War Graves Commission headstone. This is the only military grave on the site, although the area behind the chapel was a burial ground for paupers, who were interred 3 to a pit with no grave markers. During WW2, the hospital was used to treat injured Commonwealth servicemen, as well as captured German and Italian POW's. After the War, the NHS took over the Site in 1948 and it became the 'Mid Wales Hospital'. Pre-frontal lobotomies were introduced at this time, which saw part of the brain purposely damaged by cracking open the skull and severing nerves, this was said to be a widespread practice at the hospital. By 1955 the number of patients was recorded at a peak of 496. 

During the 1950s the treatment of patients began to develop towards medication and the increasing treatment of patients in an outpatient capacity rather than onsite for many cases. 

By 1959 many patients only stayed for a short time at the hospital and by 1961 the emphasis on community care was announced by the government. The Hospital continued to suppo

rt 

a range of services including occupational therapy, outpatient day care, psychology, psychiatry, physiotherapy, electro convulsive therapy, and chiropody. The site eventually closed for good in 1997 and was sold in 1999 for £355,000. Despite numerous plans for development, the Hospital and its grounds remain completely abandoned. Whilst the Site is perfect for urban explorers, it should be stated that it is in a private area, heavily protected by security and the buildings themselves are very unstable...
14th December 2021
ST. WINS CHURCH, TOTTON
I often work for the Diocese Of Winchester and, last weekend, I went to Totton (near Southampton) to document the unofficial launch of the newly refurbished church of St Wins. The church had closed, due to disrepair, several years ago and has now been beautifully transformed into a modern, contemporary space for worship. Vicar Ali Hill and her team delivered an uplifting service, with genuine excitement, to celebrate Christmas and the re-launch of St Wins.
29th November 2021
ZEITGEIST BATTLEFIELD TOURS
Zeitgeist Battlefield Tours operate superb WW1 educational experiences for students. Normally, these would take place in Belgium and France, however the COVID pandemic has meant that these tours have been postponed until further notice. However, Zeitgeist are now utilising a Trench system in Suffolk that has been used in many period films such as 'Journeys End'. I was commissioned to capture one of these events for promotional purposes.
11th October 2021
OPERATION NIGHTINGALE / BUTSER ANCIENT FARM - PRESS LAUNCH
On Saturday 9th October, there was a press launch for our (nearly completed) Bronze Age Roundhouse at Butser Ancient Farm. 
Just over a year ago, Operation Nightingale and Breaking Ground Heritage excavated the post-holes at Dunch Hill on Salisbury Plain. These postholes became the exact footprint and orientation that has now been replicated by our beautiful house. Built by Military Veterans and other incredible volunteers, this magnificent structure will be open to the public from October half-term onwards. An amazing team effort by everyone involved in the project.
​​​​​​​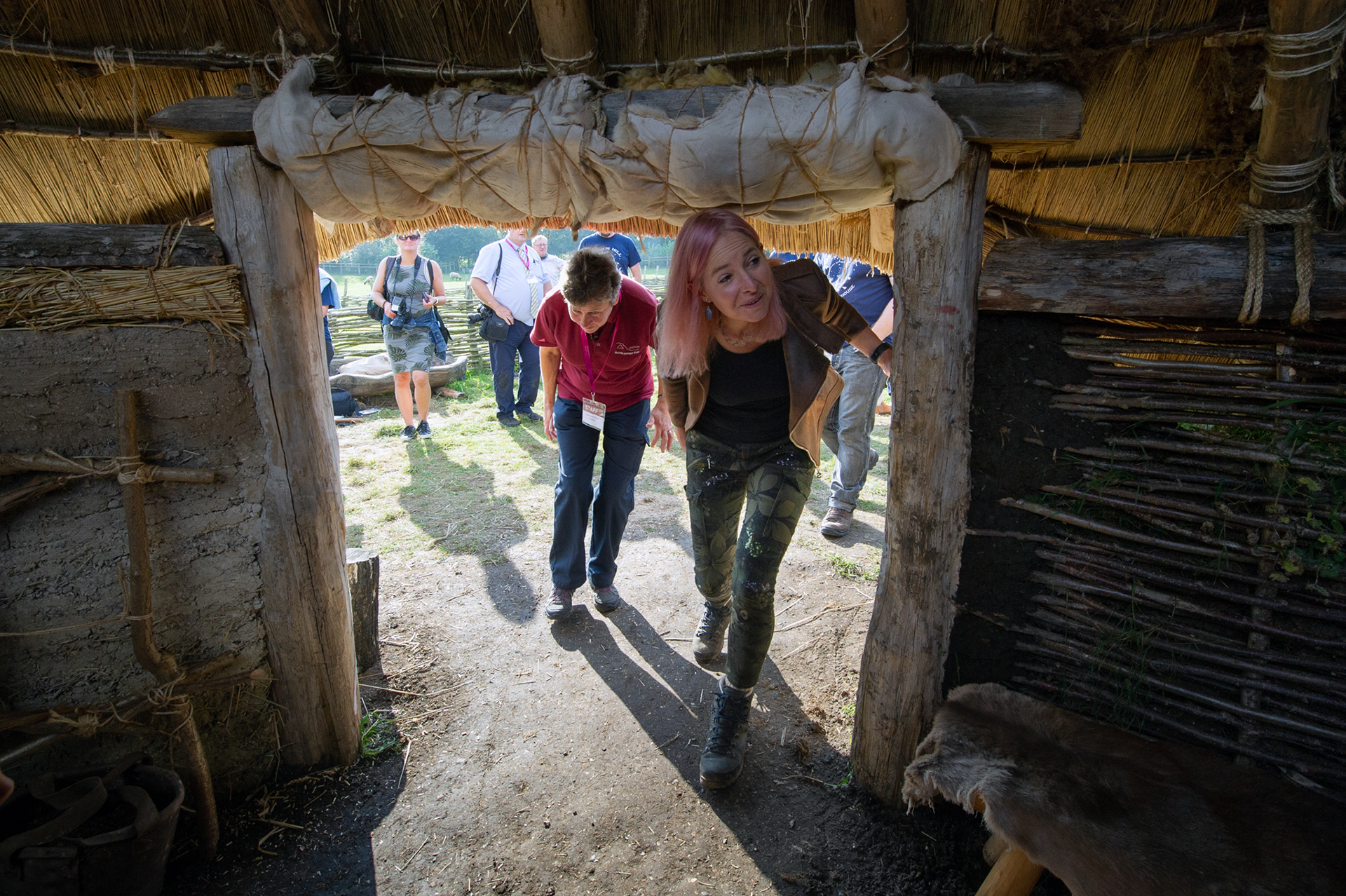 20th September 2021
BLUE APPLE THEATRE - FRANKENSTEIN
I was asked, recently, to capture some live performance and publicity images for the wonderful

Blue Apple Theatre

Groups performance of 'Frankenstein' at the

Theatre Royal, Wincheste

r

. 
Founded in 2005 and based in Winchester, Blue Apple is an inspirational and ambitious theatrical company that supports performers with learning disabilities to develop and present high quality productions for the widest possible audiences – performing and touring theatre, dance and film within a variety of large and small scale venues around Hampshire and the southern regions, as well as nationally and internationally. 
19th September 2021
BUTSER ANCIENT FARM - EQUINOX VIKING SHIP BURN
On Saturday 18th September, the good people at Butser Ancient Farm held a Viking Ship Burn to celebrate Equinox. The boat was built by the team at Butser and took 4 weeks to construct from wood coppiced from ancient woodland. The event featured both Viking and Saxon re-enactor groups, traditional Viking music from Seidrblot, and rhythmic percussion provided by Pentacle Drummers.
10th September 2021
PETA PIXEL - DORA GOODMAN ZONE CAMERAS
I have used
Dora Goodman
cameras for a couple of years, for specific photographic projects. These wonderful cameras are 3D printed, and are completely modular so that you can customise to your own requirements. I have a Goodman Zone - a 6x7 Medium Format system, utilising a Mamiya Sekor Press Lens, and a Mamiya RB67 120 film back. I also use a Goodman 120 Scura Pinhole camera. Both of these film camera I have built myself. Recently, I was approached by Dora Goodman to be featured in an article on Peta Pixel to talk about my work, and how I utilise the Zone. 
You can read the full article
HERE.
Examples of images captured with the Scura Pinhole, can be found
HERE.